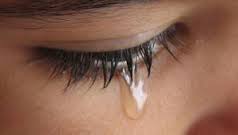 Helmut
Current research projects:
WWTF, " Mathematics and ... Call 2016 ", Reasoning Tools for Deontic Logic and Applications to Indian Sacred Texts (with the Austrian Academy of Science) -- 4 years, from May 2017
PhD student position available
FWF-ANR, TICAMORE: Translating and dIscovering CAlculi for MOdal and RElated logics (with N. Olivetti and D. Galmiche -- France), 2017-2020 ( web site )
FWF START prize, Non classical proofs: Theory, Applications and Tools, 2011-2019.
EC-RISE Syntax meet Semantics: Methods, Interactions, and Connections in Substructural logics (23 Partners, 13 Countries), 2016-2019
EC Marie Curie Individual Fellowship (IEF) for Bjoern Lellmann (May 2015-April 2017)
FWF Doctoral College Logical Methods in Computer Science, 2014-2017. ( web site )
Current conference activities:
Program committee member of LATD 2018, CSL 2017, WOLLIC 2017, Manyval 2017, Tableaux 2017, OeMG-DVM 2017 (co-chair of the section Algebra, Logic and Set Theory), TACL 2017, ICLA 2017.
| | | |
| --- | --- | --- |
| Opening of the Vienna Summer of Logic (Eiter, Veith, Ciabattoni, Scott, Papadimitriu, Vardi, Szeider, Gottlob) | Logic -- the most important science on earth (Cover story of "Profil ", June 2014) | Austria's news weekly "Profil ", December 2015 |